Sheila Pai
sharing my skills, work and heart
because you matter.
Hello, love,
I'm so glad you're here with me.
If you were here with me, in the flesh, I'd invite you to flop down on my couch in the kitchen while I make you some tea, like my Indian grandmother made with my own twist. Infusing the freshly opened cardamon with peace, ease and grace with each rotation of the pestle round the mortar. That grounding earthiness fills the air along with the rich scent of rooibos. The loving sweet of honey soothes your tongue and your spirit. The warm compassion of an open heart lulls you into a state of being, as you let go and ease into being present.
I, like you, have a unique voice and being. My joy is in watching women and couples come alive, free their hearts and dreams and live lives of purpose, connection and peace.
I believe in presence not perfection. I provide the tools, insights, guidance and support to take surprisingly simple, practical and doable steps. Through compassionate nonjudgment and intuitive care, I help cultivate courageous connection, fulfillment and freedom within and without.
I hold a sacred space of transformation to support your shift, so you can free up to do the inner work towards outer change.
I love sharing my words, heart, life and work because I believe that we are better together and that you matter. Your efforts matter. You are precious, worthy and enough, exactly as you are.
Contact me anytime! I'd love to hear from you! You can also check out my free Mindful Shift Series, soak up my Mindful Self-Care Guide or get bimonthly email love with simple, practical and doable tips and inspiration for living a thriving life.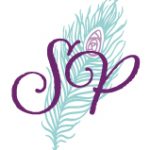 Storyworker . Heart nurturer . Cultivator of connection .