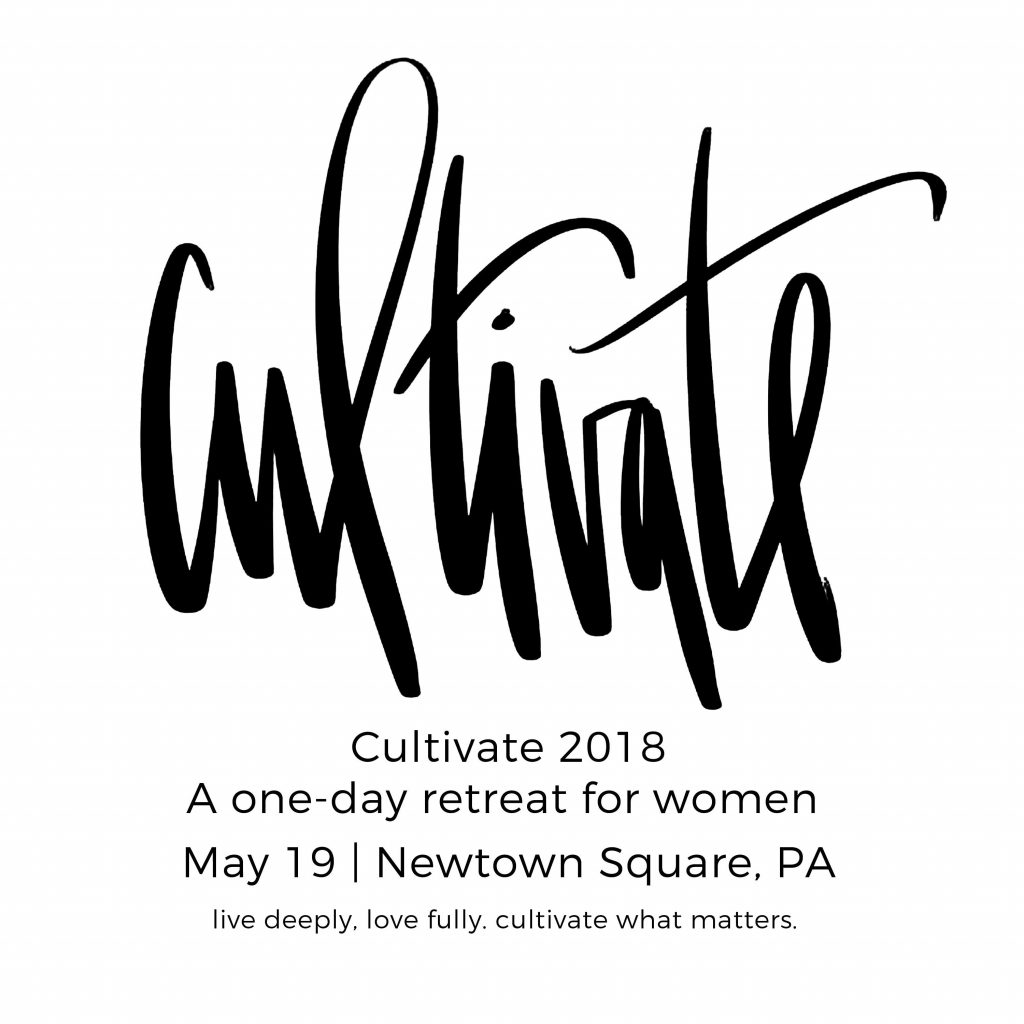 It's Monday morning and your routine is dragging you along as usual. You've got a checklist of dreams (you know, the stuff that makes your heart beat faster and your eyes go all glittery) but an even bigger checklist of things that need to get done (yesterday). It's pretty safe to say you've got #allthethings on your plate, a bunch of balls in the air, and sometimes you just wanna drop them all and call a do-over.
YOU CHECK IN ON SOCIAL MEDIA "FOR JUST A SEC" THAT TURNS INTO 20 MINUTES AND YOU VOW NEVER TO LOG IN AGAIN BECAUSE YOU ARE SURE THAT THE WORLD HAS GONE COMPLETELY MAD.

YOU WANT TO GET AWAY. YOU WANT TO FIND CENTER AGAIN.
And here's the beautiful thing – you don't need to take a 24-hour flight and spend 7 days (and a few thousand dollars) at a retreat in Bali to find a renewed sense of self, balance, and purpose. Some of the most powerful retreats are the ones that happen in our local communities with women like you, craving connection, support, & transformation, right now. That's why we created Cultivate 2018, and that's why we want YOU to join us!

THE CULTIVATE 2018 RETREAT PROVIDES YOU WITH GORGEOUS SPACE FOR INSPIRED SELF REFLECTION, FRESH NOURISHING WHOLE FOODS, AND CONNECTION WITH KINDRED SPIRITS.
YOU WILL WALK AWAY REFRESHED AND INVIGORATED, WITH GROUNDED WISDOM AND A CLEAR, ONE-OF-A-KIND PLAN FOR HOW TO LIVE DEEPLY, LOVE FULLY AND CULTIVATE WHAT MATTERS MOST TO YOU (FOR REAL).
During the Cultivate 2018 Retreat experience, you will:
♥ Explore tools and resources for mindful and purposeful living and habits.
♥ Get clear on steps to go from exhausted overwhelm to conscious balance.
♥ Learn ways to end the struggle with fear, doubt, isolation, and negative self-talk.
♥ Find simple ways to sustain self-care in your day-to-day.
♥ Connect with other women seeking mindful and purposeful lives.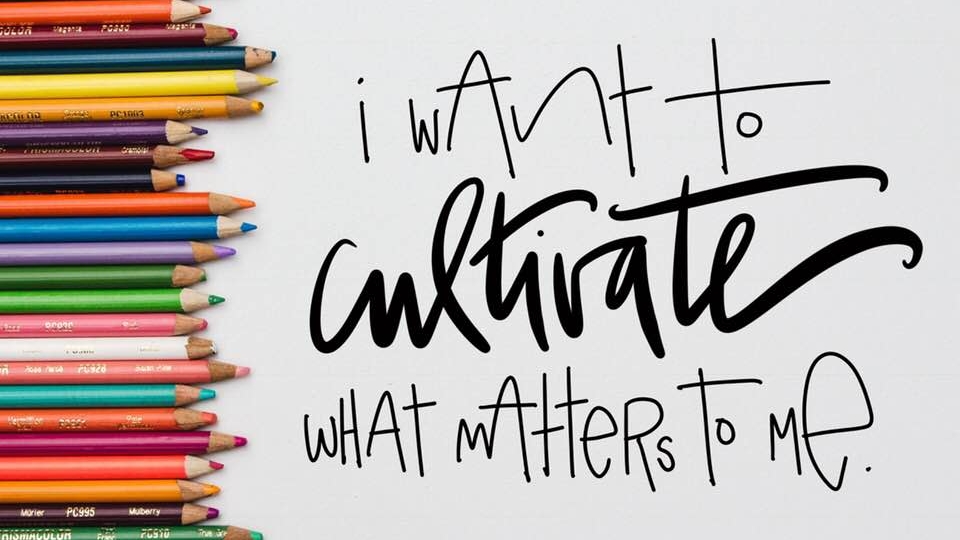 HEAR WHAT OUR PARTICIPANTS HAVE TO SAY ABOUT THEIR EXPERIENCES:
"I needed a break and a place where I felt I could find time for myself again. I found that, along with a diverse community of women who give each other a space to be seen and heard."
"It is so evident that you pour your heart and soul into these events. No detail was overlooked. I recognize and appreciate the amazing work you are doing."
"I walked into my first retreat not knowing a single person and I left filled with the love and support of 20+ friends."
"I felt seen, heard, and supported. I'm amazed w/ how much I have to take away from such a short time together."
"Next time we need personalized tissue packets! It got real. It felt too short but we accomplished huge work! Thank you for this space and opportunity to fill my cup."
"The retreat was a refuge and a source of inspiration that created a beautiful container for me to REMEMBER the woman I am."
DETAILS:
Date: Saturday, May 19, 2018
Time: 8:30 registration and breakfast, 9 am – 5 pm one-day retreat
Location: Open Connections, 1616 Delchester Road, Newtown Square PA 19073
*Space is limited to 30 women
The Cultivate 2018 Retreat experience includes:
♥ Full-day retreat with specialized professionals
♥ All retreat supplies including journaling and art making (exception: bring your own yoga mat if you have one)
♥ Valuable take home reference materials
♥ Delicious, healthy, whole foods breakfast, lunch and hearty snacks
♥ Swag bag brimming with self-care treats and gifts from retreat sponsors and supporters
♥ An inspiring 5 x 7 print from The (Un)Scripted Print Shop
♥ Post-retreat access to our intimate and private Facebook community of Mindful Woman and Mindful Mama retreat participants
Total Retreat Value: Over $800 (You pay $245)
Bring a Friend Single Payment - $195
Bring a Friend Payment Plan - 2 Payments
CLICK BELOW TO CHECK OUT SOME PAST RETREAT HIGHLIGHTS!
WE GET IT.
Setting aside time JUST FOR YOU is not easy. It feels self indulgent, yeah? But this is the thing – setting yourself up for your best life takes a commitment to yourself, and it's a total bonus to have an incredible support system of people to cheer you on.
Wondering if this is right for you? Good question. If any of this speaks to you, this is for you. Listen to the voice inside, the one in your gut that has your best interest at heart. That voice knows if you need some time to reflect, someone to listen to your story, a place to get messy, friends to hold space for you, space to get your shit together, a day of nourishing meals cooked BY SOMEONE ELSE.
If you have any questions, please feel free to email either Lizzy or Sheila – we would love to chat about if the Cultivate 2018 experience is right for you!
YOU HAD ME AT MEALS COOKED BY SOMEONE ELSE.
Bring a Friend Single Payment - $195
Bring a Friend Payment Plan - 2 payments
Payment Processing:
The full payment option is securely processed through the Sheila Pai Shopify account.
Full SSL protection for all transactions
Payment Card Industry (PCI) compliant system
The payment plan option is securely processed through the Sheila Pai Partial.ly account.
Full SSL protection for all transactions
Payment Card Industry (PCI) compliant system
Your card will be automatically charged once a month for the length of the payback term (3 payments)
Cancellation Policy:
You never know what will happen in life. We get that. Once you hit the "register" button, our wheels start turning and we are spending money to make this a great experience for you. For that reason, there are no refunds. However, we will gladly allow you to transfer your registration to someone else if you find a replacement.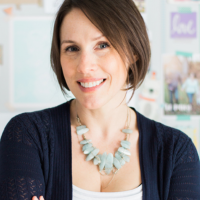 About Lizzy
I've always been a misfit in a world full of gold pineapples, nautical stripes, and messy-but-not-too-messy top knots. It's just how I roll, and how I landed here doing this really cool work that sets my heart ablaze. After 12 years in higher education (Student Affairs administration and Women's & Gender Studies faculty), I left my career to parent my children full-time. What I didn't know when I left that career was that I'd start and grow three successful businesses while parenting two kids two-and-under. From retreats and conferences that inspire bold living and courageous authenticity to hand-lettered art prints that connect the words we have in our heads to the space we have in our hearts, This (Un)Scripted Life is more than the sum of those things.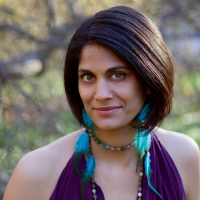 About Sheila
Storyworker. Heart nurturer. Cultivator of connection. Sheila draws on her personal experiences to bring pure heart to her professional work. She is a relationship, business and women's life coach who believes deeply in presence, not perfection. Through her retreats, coaching and at-home courses, she provides the tools, insights, guidance and support to take surprisingly simple, practical and doable steps. With compassionate non-judgment and intuitive care, Sheila skillfully cultivates courageous connection, peaceful ease, fulfilling freedom, and brave joy. She holds a sacred space of transformation to support shift, so you can free up to do the inner work towards outer change. You can learn more about Sheila and her work at www.SheilaPai.com.